Building Face Paths for Adobe Photoshop
(Set 01)
30 Building Face Paths for use in Adobe Photoshop to create fast, detailed city backgrounds, less than $1 a building!
Price : $25
This Digi-Art Quicktool "Building Face Paths 01" is a set of 30 custom made (and optimized) vector paths, for use in Adobe Photoshop! Here is a sneak peak at what they look like!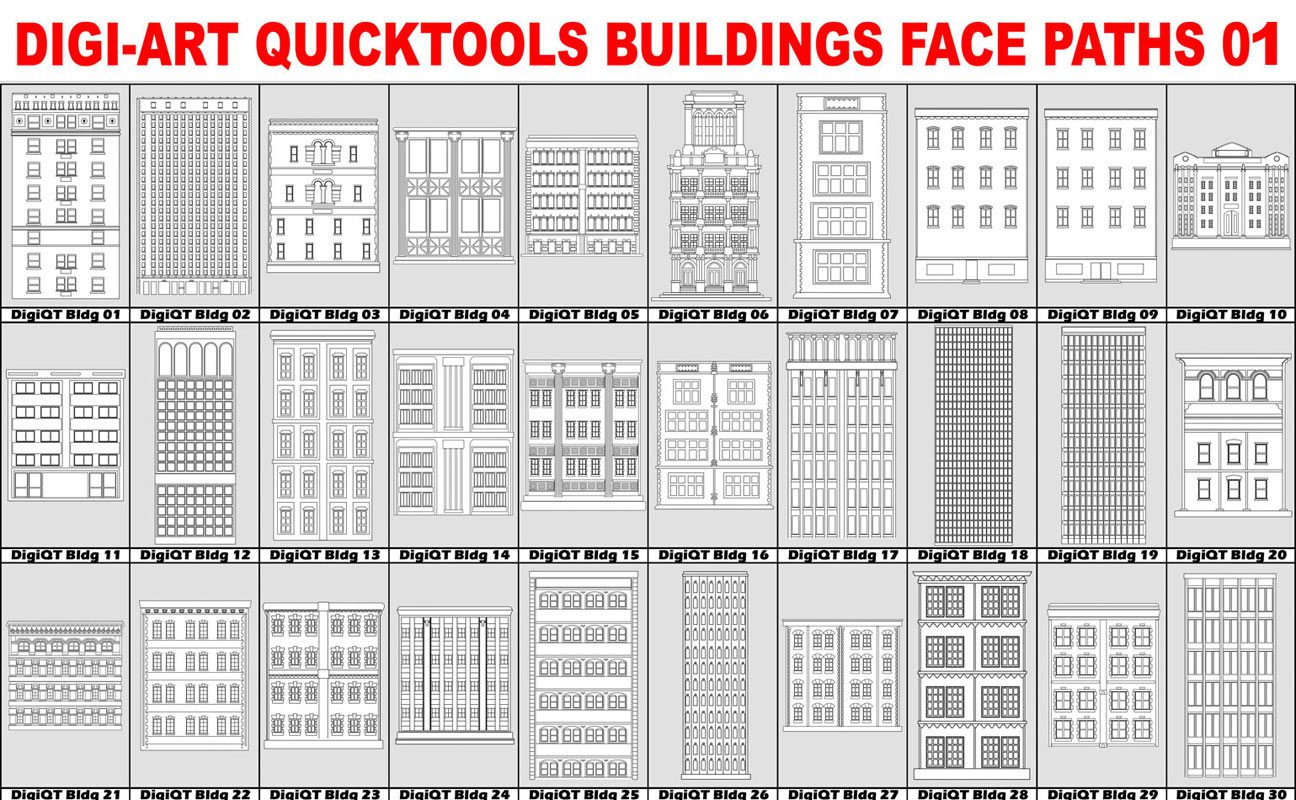 These paths can be used to create fast, detailed and perspective accurate Cityscapes & Skylines for comic book backgrounds!
A huge advantage to using "Building face Paths" to create cityscape backgrounds; it frees you up to spend more time concentrating on figure work, and composition / shadow usage, and worry less about drawing a BILLION individual windows + windowsills, for goodness sake!
These Building Face Paths work very well after you have created a perspective grid in Adobe Photoshop, using this FREE Perspective Path tool!
Note: Setting up Perspective grids can be sped up greatly by using the
Perspective Javascript Quicktool. Although the Perspective Javascript Quicktool is NOT necessary to use Building Face Paths.
Below is an easy to follow step-by-step YouTube tutorial, demonstrating the use of this Digi-Art Quicktool "Building Face Paths".
For more info on creating Comic Books Digitally, check out my How to book:
the DC Comics Guide to Digitally Drawing Comics