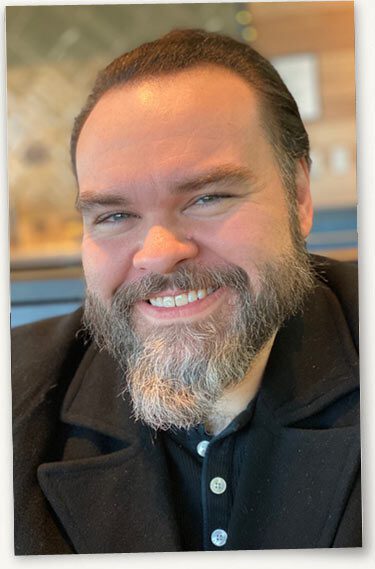 In 2005, I began work with DC Comics on the Eisner Award winning series Seven Soldiers Mister Miracle. I'm probably best known for Writing & Illustrating the DC Comics Guide to Digitally Drawing Comics, Drawing the HeMan / ThunderCats series, as well as Illustrating the New York Times Best Selling series Batman / Teenage Mutant Ninja Turtles.
I've Illustrated a long list of Comic titles (mainly for DC Comics) for an exhaustive list of credits click here.
My current and past clients include: *DC Comics, Marvel, Darkhorse, Image, IDW, Upper Deck, Watson-Guptil, Insight Editions, Legendary, Random House, Andrews McNeil, Palladium Books, Hallmark Cards and others.
*2006-2012 I was under exclusive contract with DC Comics
SEQUENTIAL ART: I've illustrated more than 100 comic issues (the vast majority for DC Comics), keeping focus on dynamic page layout, reader eye-flow, and character body language.
VERSATILITY: Any project I work on, I like to bring a unique tone to it, with a variety of rendering styles; including Pencils, Ink-Wash Traditional Pen & Ink and Full Color Art.
SPEED: Depending on rendering style, It takes me 4-5 weeks to illustrate a comic issue - that is my regular working speed. Working in Ink wash is so time intensive, an issue takes closer to 6 weeks.
STYLE GUIDES: I have years of experience both creating and working from style-guides to illustrate new art work that is compatible with existing art, at both Hallmark Cards and DC Comics.
3D MODELING: I've modeled the Batcave, the Daily Planet building and more, for DC Comics, mostly for inner-office reference.
CONCEPT WORK: I've designed characters, vehicles, weapons and armor for DC Comics and recently for After Earth
PUBLIC SPEAKING: How-To demos at The Art Institutes of Kansas, Washington DC, & Pittsburg. Also I've given Digital / Traditional Art demos / speeches at many other Schools and at Hallmark Cards.